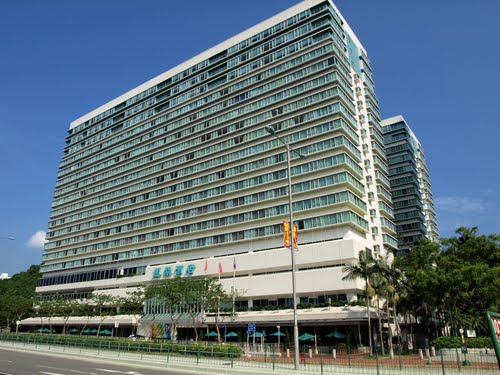 All invited non-local students will have rooms reserved for them at Regal Riverside Hotel.

Address: 34-36 Tai Chung Kiu Road, Shatin, New Territories, Hong Kong
Tel: (852) 2649 7878
Fax: (852) 2637 4748
The arrival date of the reservation is Sunday January 15, 2017 and the departure date is Friday January 20, 2017. Students will share rooms in pairs, triple or quadruple. The rooms will be automatically paid for by Institute of Theoretical Computer Science and Communications. Upon check-out, students must pay the hotel directly for any incidental charges (movies, mini-bar, clearing service, etc.). If your arrival and departure dates are different and wish to extend your stay, your lodging expenses will not be reimbursed.